Countless books have been written on parenting. There are endless questions that parents ask on this topic. Below are the resources we currently have available on this topic.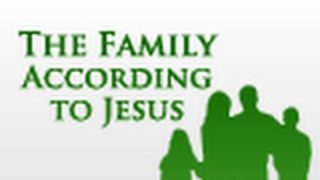 The Family According to Jesus
Who are your brothers and sisters? Jesus said they are those who do the will of my father in heaven. Brethren the reality is the people we are most close to are those who are most close to the Lord. Who love to talk of Christ and love Christ... oh how we need more of Christ!
Colossians 3:21 Fathers, do not provoke your children, lest they become discouraged.
Proverbs 13:24 Whoever spares the rod hates his son, but he who loves him is diligent to discipline him.
Proverbs 22:15 Folly is bound up in the heart of a child, but the rod of discipline drives it far from him.
Proverbs 23:13-14 Do not withhold discipline from a child; if you strike him with a rod, he will not die. If you strike him with the rod, you will save his soul from Sheol.
With countless parenting books out there, here are a few we have found most helpful:
---