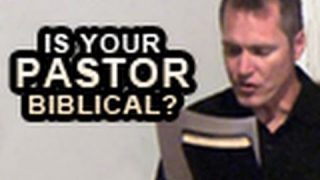 Is My Pastor Not Preaching Well or am I Not Listening Well?
404 Views0 Comments0 Likes
How do I know if I am part of a biblical church and have a solid pastor or if I am under a false shepherd? Tim Conway answers a question about how you can tell if it is your church that is unbiblical, or if it is your own youth/immaturity that leads you to misjudge the oversight that God has given you to submit under.