What are sermon jams? In short, they are sermon excerpts that are put together like a mini short film, that emphasis on a certain truth.  The videos tend to be evangelistic in nature.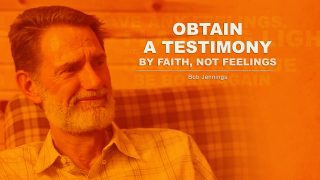 Obtain a Testimony by Faith, Not Feelings
When I started out, on the Christian faith, I did not have any feelings. I had no flashing lights. I just saw, this is right. The word of God is true.