What are sermon jams? In short, they are sermon excerpts that are put together like a mini short film, that emphasis on a certain truth.  The videos tend to be evangelistic in nature.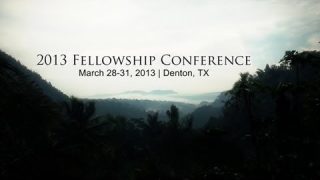 Love to God and Love to Men | 2013 Fellowship Conference
You are welcome to join us for the 2013 Fellowship Conference in Denton, Texas on March 28, 29, 30, and 31 (Thursday night through Sunday morning).