This series was given at the 2016 Men's Retreat that was held outside of San Antonio, Texas.  Apart from the four sermons given at the retreat, Granted Ministries has the rest for audio download here.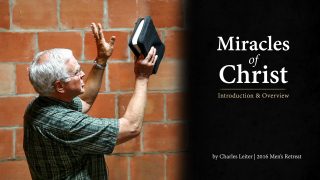 Miracles of Christ: Overview
The ministry of Jesus was a ministry of many different kinds of miracles which could not have been fabricated. These miracles of Christ ought to make us...