The following resources are from the Fellowship Conference that was held on April 13 – 16, 2017 in Denton, TX.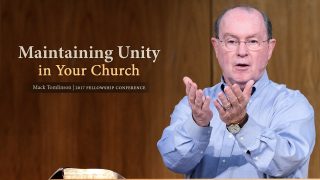 Maintaining Unity in Your Church
As a believer maintaining unity in your church should be a priority. However, there are some in the church who are divisive, and a critic of every little thing that...