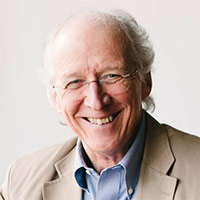 John Piper
John Piper is founder and teacher of desiringGod.org and chancellor of Bethlehem College & Seminary. For 33 years, he served as pastor of Bethlehem Baptist Church, Minneapolis, Minnesota. He is author of more than 50 books, including A Peculiar Glory.
1 posts by author.
Bibelen er ikke kjedelig, men Avatar er!
Har du mer lyst på Guds ord enn underholdning?