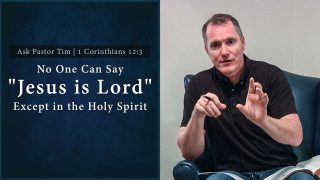 No One Can Say "Jesus is Lord" Except in the Holy Spirit
0 Views0 Comments0 Likes
Therefore I want you to understand that no one speaking in the Spirit of God ever says 'Jesus is accursed!' and no one can say 'Jesus is Lord' except in the Holy Spirit.
Cessation vs. Continuance – The Error of Extremes
0 Views0 Comments0 Likes
With regard to the issue of the continuance or cessation of miracles, miraculous gifts of the Holy Spirit, etc., the Scriptures themselves...
Is there still a Prophetic Element Today?
91 Views0 Comments0 Likes
Is there still a prophetic element today in the church? Is this biblical?