Those in Christ's church who are in leadership positions have a high and holy calling and we hope these resources will at least in some small way be a help to those who shepherd the flock of God.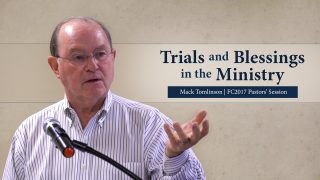 Trials and Blessings in the Ministry
0 Views0 Comments0 Likes
There is no other path in the ministry except one that has trials and suffering along its way. At the same time, pastors also experience many blessings.