Feelings? That's right, those emotions that rise up in us or, those subjective impressions we "feel" that make us think we should do a certain course of action. The Christian is constantly faced with growing in wisdom on how to respond to the "feelings" that we have. We hope the resources below will be a help in a practical way.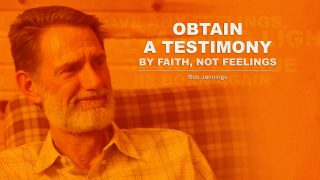 Obtain a Testimony by Faith, Not Feelings
0 Views0 Comments0 Likes
When I started out, on the Christian faith, I did not have any feelings. I had no flashing lights. I just saw, this is right. The word of God is true.