Notice the words of Jesus, Matthew 6:16 "And when you fast, do not look gloomy like the hypocrites, for they disfigure their faces that their fasting may be seen by others. Truly, I say to you, they have received their reward." Jesus says, "when you fast", implying that the believer will fast at certain times in the Christian life. The following resources will hopefully help answer some questions you might have in regards to this topic.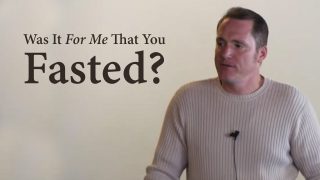 Was It For Me That You Fasted?
0 Views0 Comments0 Likes
When you fasted and mourned in the fifth month and in the seventh, for these seventy years, was it for me that you fasted?