In regards to praying in a corporate prayer meeting Spurgeon said, "There is much reason to complain of some public prayers, that those who offer them do not really ask God for anything. I must acknowledge, I fear, to having so prayed myself, and certainly to having heard many prayers of the kind, in which I did not feel that anything was sought for from God – a great deal of very excellent doctrinal and experimental matter uttered, but little real petitioning, and that little in a nebulous kind of state, chaotic and unformed. But it seems to me that prayer should be distinct, the asking for something definitely and distinctly because the mind has realized its distinct need of such a thing, and therefore must plead for it. It is well not to beat around the bush in prayer, but to come directly to the point." – pg 36 (Spurgeon's Sermons on Prayer)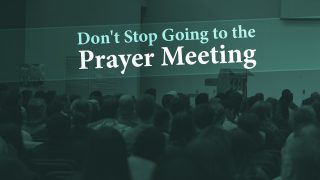 Don't Stop Going to the Prayer Meeting
0 Views0 Comments0 Likes
Brethren, don't be deceived, Satan does not like praying churches; he loves it when the prayer meetings begin to diminish.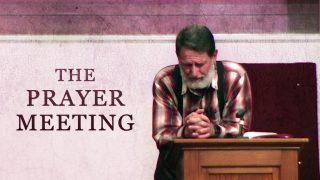 The Prayer Meeting
307 Views0 Comments0 Likes
Prayer is one of the distinguishing marks of a true Christian. It's something that stood out in the Apostle Paul's life right at conversion. Acts 9:11b - "look for a man of Tarsus named Saul, for behold, he is praying,"