Assurance of salvation, it's a matter many wrestle with and have questions in regards to. Many people are asking themselves, "How can I know that I am a Christian?" The follow resources seek to deal with this question and others.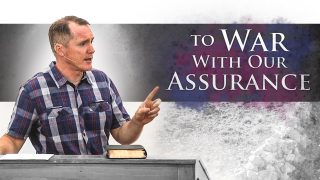 To War With Our Assurance
0 Views0 Comments0 Likes
Once the writer John gets us to where we have assurance, he then doesn't have us sit there with our assurance but sends us to the battlefield.