Q&A is the Questions & Answers section of the website. Here you will find video responses to questions as well written responses.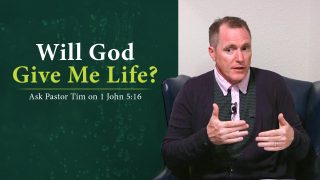 Will God Give Me Life?
0 Views0 Comments0 Likes
True life is to know the Lord intimately, but sin interrupts this. One of the greatest griefs behind sin is how it affects the Christian's fellowship with the Lord Jesus Christ.