Q&A is the Questions & Answers section of the website. Here you will find video responses to questions as well written responses.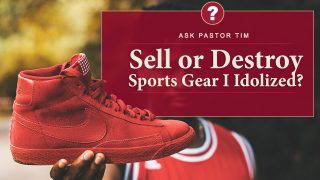 Sell or Destroy Sports Gear I Idolized?
0 Views0 Comments0 Likes
Should a Christian sell or destroy the sports memorabilia that they idolized? If by selling it, would they be selling an idol to another buyer...