Q&A is the Questions & Answers section of the website. Here you will find video responses to questions as well written responses.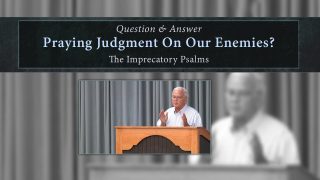 Imprecatory Psalms: Praying Judgment On Our Enemies?
0 Views0 Comments0 Likes
The sentiment in the imprecatory Psalms is not that of an evil personal grudge, but rather of someone desiring judgment...