Q&A is the Questions & Answers section of the website. Here you will find video responses to questions as well written responses.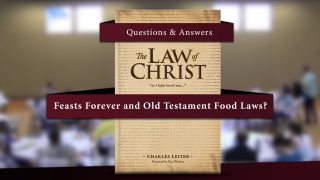 Feasts Forever and Old Testament Food Laws?
0 Views0 Comments0 Likes
If you view the Old Testament food laws as "Health Food from God", then you're missing the point of those laws. The Lord gave those food laws to...