Watch a wide selection of hour long sermons that were given on Sunday Morning.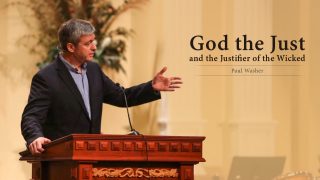 God the Just and the Justifier of the Wicked
0 Views0 Comments0 Likes
In His death on the Cross, He has paid in full the penalty due to us for our sin by bearing the wrath and anger of God that we deserve. Therefore God is just...