Excerpts are short 3-13 minute clips that are taken from Sermons.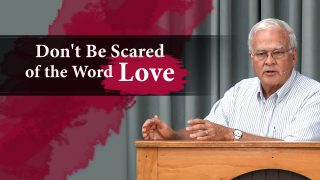 Don't Be Scared of the Word Love
0 Views0 Comments0 Likes
Don't be scared of the word love and overreact to the abuse that its meaning has taken in our generation. The last thing we want to do is dull down its...