Excerpts are short 3-13 minute clips that are taken from Sermons.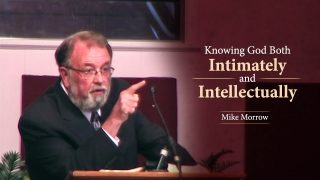 Knowing God Both Intimately and Intellectually
0 Views0 Comments0 Likes
Do you know God both intimately and intellectually? Jesus Christ didn't die just to give you doctrine and insights into the nature of God; He died to bring us to God Himself.