The following are different Bible studies that were done on different topics. A lot of these took place at the Tuesday night study here in San Antonio, TX.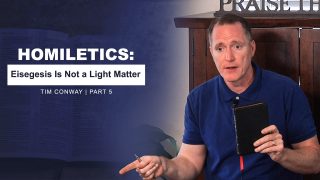 Homiletics: Eisegesis Is Not a Light Matter (Part 5)
0 Views0 Comments0 Likes
When the preacher's sermon preparation leads him to commit eisegesis and he reads his own idea and meaning into the text, it is not a light matter.