The following are different Bible studies that were done on different topics. A lot of these took place at the Tuesday night study here in San Antonio, TX.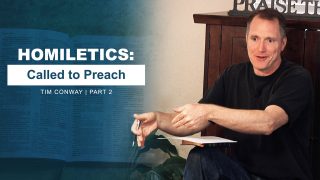 Homiletics: Called to Preach (Part 2)
0 Views0 Comments0 Likes
The Lord designs some to specifically have a special calling to preach that is above and beyond the norm. It is God alone who knows how to create a preacher.