The following are different Bible studies that were done on different topics. A lot of these took place at the Tuesday night study here in San Antonio, TX.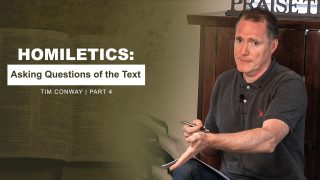 Homiletics: Asking Questions of the Text (Part 4)
0 Views0 Comments0 Likes
When studying the Bible for sermon preparation you must ask questions of the text. Then when preaching bring some of those same questions up to the listener.